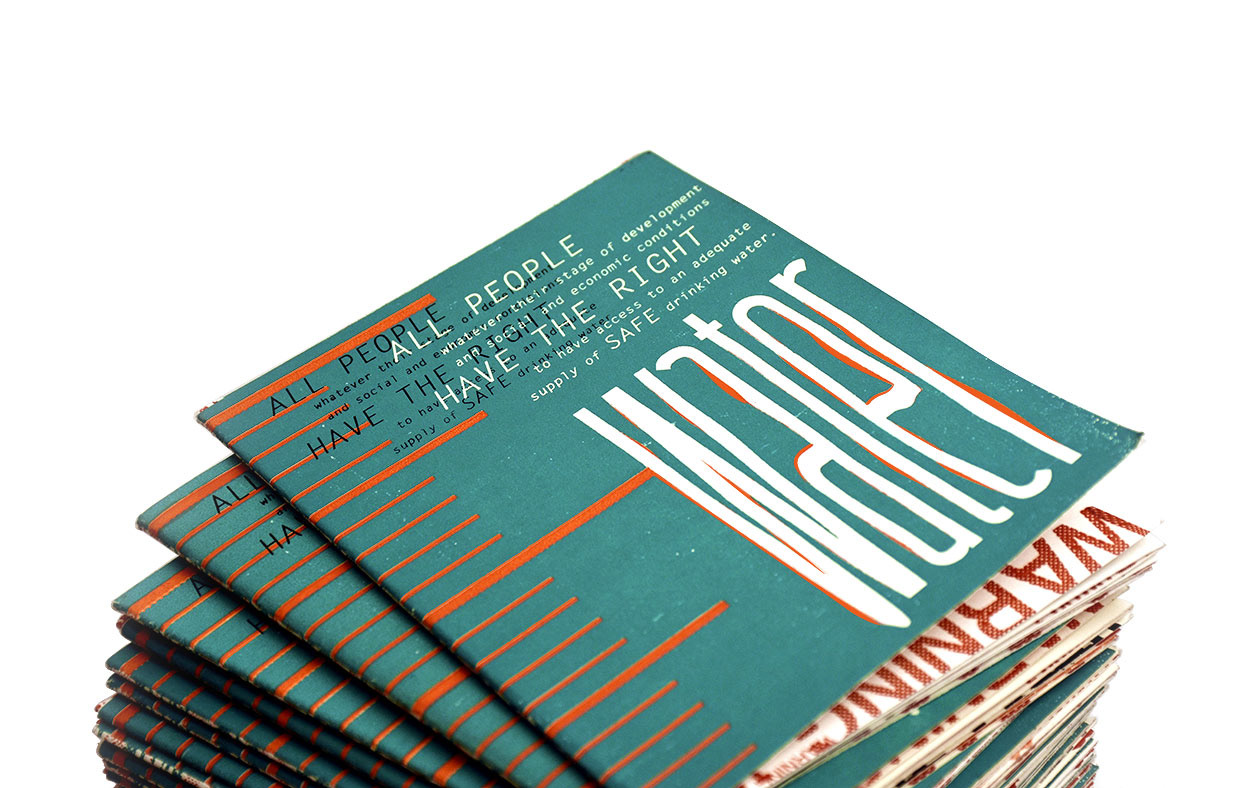 (11x 17) Screen Printed Zine
The Water Purity Project was a collaborative work amongst artists and designers to merely remind our community of the importance of water quality for ALL. 
This project was to convey the danger of contaminants that threaten our most vital resource.
 This grungy zine was one of my contributions to our print campaign, 
exploring an alternative to a more traditional infographic brochure.